Jessber Mildred Ng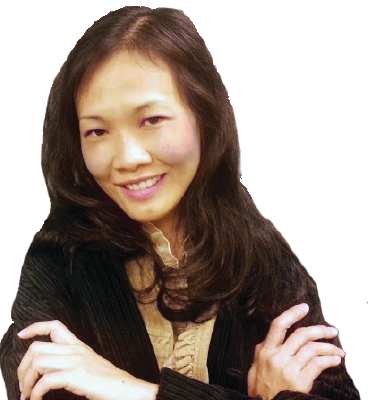 Certified Master Facilitator/Trainer of LAWRENCE WALTER SEMINARS
Specialist to deliver in Mandarin
Co-Trainer in Train-The-Trainer session
Jessber Mildred Ng, Certified Facilitator / Master Trainer of Lawrence Walter Seminars. Jessber is an extraordinary trainer and uses a lot of high energy and passion to deliver her seminars. Participants are always attracted to her friendliness and ability to connect to their real situation. She is a recognised talent by Dr Lawrence Walter Ng. Jessber has spend over 8 years training and together with Dr Lawrence, successfully transform many organisations like Motorola China & Taiwan, Sony Ericsson, BYD Shenzhen, UMW, DKSH, Estee Lauder Group of Companies, Regal Marketing & Trading, Shell Malaysia, Laponie Marketing, etc. Her specialty is motivation, communication, teaming, leadership and public speaking.
She has even trained many participants in the train-the-trainer programme helping them to improve in the skills of facilitating, coaching and mentoring other people. Her special ability to deliver the training in Mandarin has enable more participants to benefit from the inspiring knowledge of Dr Lawrence Walter Ng.
She is a great believer of developing the human potential by nurturing the hidden strengths of an individual. People have describe Jessber as a superb trainer who uses her heart to teach and guide people.
© 2020 Copyright Lawrence Walter Seminars. All Rights Reserved. |
Sitemap
Lawrence Walter Seminars (LWS) was founded by Dato' Dr Lawrence Walter Ng. For over 34 years, the LWS Unique Training Methodology and modules, including the training format has been trademarked and copyrighted. Any usage must first go through a written application for consent of the owner of the rights. Otherwise, the user and suspected company involved in the infringement of intellectual property will be subjected to legal and hefty financial penalty implications.