Creative Thinking
Creative Thinking Leading to Innovative Performance
What will you benefit?
Be able to grasp the

key elements of Creative Thinking

, thus, leading to

innovative and inventive solutions.

Have a

renewed and transformed, advanced mindset

to think of new original ideas that could be

applied immediately to the workplace

.
Have a wholistic view and see the

big picture

as potential leader.
Be

independent

to

seek for new ideas and new ways to achieve tasks without supervision.
Why you must learn these skills?
Cultivate a new standard of Creative Thinking among team by imparting various skills associated with being innovative and imaginative to be more competitive in the current workplace.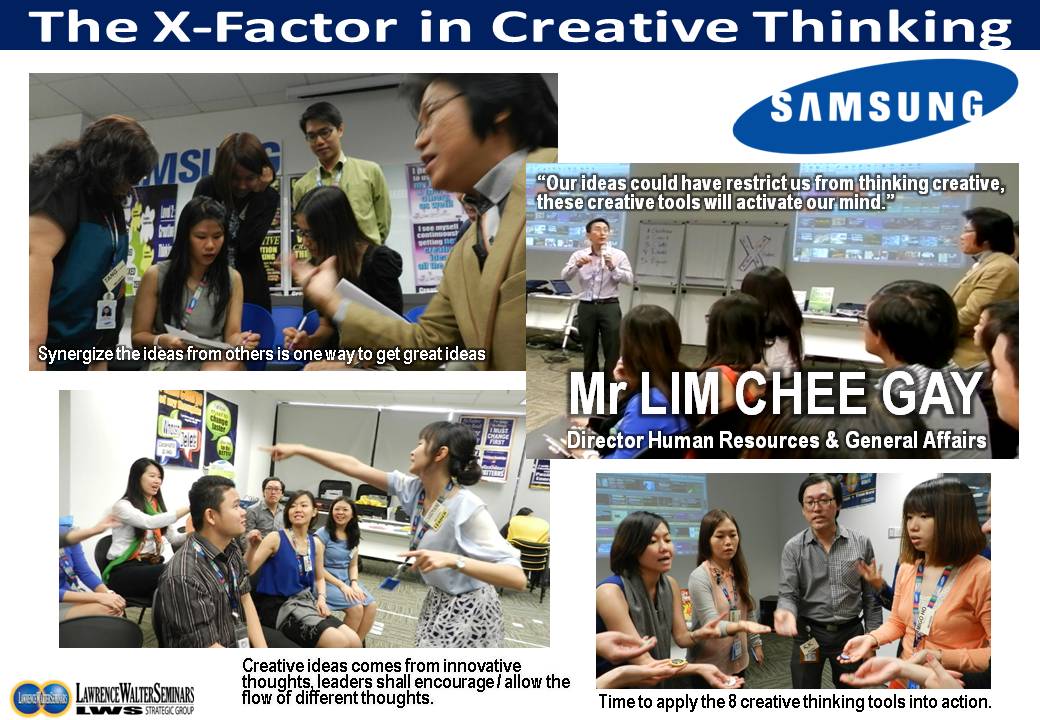 © 2020 Copyright Lawrence Walter Seminars. All Rights Reserved. |
Sitemap
Lawrence Walter Seminars (LWS) was founded by Dato' Dr Lawrence Walter Ng. For over 34 years, the LWS Unique Training Methodology and modules, including the training format has been trademarked and copyrighted. Any usage must first go through a written application for consent of the owner of the rights. Otherwise, the user and suspected company involved in the infringement of intellectual property will be subjected to legal and hefty financial penalty implications.