Inspiring Seminars
HOME
/
Inspiring Seminars
/
Specialised Programmes
Specialised Programmes
Passion for Extraordinary Sales Performance
Have the PASSION to still do well despite the Challenges & Changes of 2012
Transform Yourself, Energise Yourself to do 130% Sales Results
What will you benefit from the
motivational speakers seminar

?
Igniting the passion to achieve sales result despite current challenging situations.
Stay united and focus. Creating high performing Sales Team to support the 2010 Direction.
The

best and great motivational speakers seminar

with Mental Warrior Mindset to stat motivated and positive, breaking psychological barriers. Developing tremendous. Passion to do well!
Why you must learn these skills?
"I will bring out the PASSION in you to face any challenges in 2012. You will discover the six winning tips for extraordinary Sales Performance that will lead you to success in this aggressive competitive year. I'll also share with you the secrets of POWER Selling that help you to be persuasive and build strong relationship with your team in your organization"
~ Dr Lawrence Walter Ng

My Customer is My Best Friend
The most powerful business tool to drive sales and get repeated business
Building Relationship with Customers Easily
What will you benefit?
Rapport building skills with customers / the decision maker.
Be the ice-breaker and make your prospects enjoy talking to you.
Align with the customer and avoid accidental diversion from customer's need.
Learn to be charming, be talkative, be a great listener.
Winning your Customer's heart easily.
Why you must learn these skills?
"Are your business proposals stuck? Are your customers delaying their decisions? are you missing some key info or understanding to seal the deal? let's look at your relationship with your customers and greatly strengthen it so that doors are open."
~ Dr Lawrence Walter Ng

Master Closer
Discover the Impact & Essence of Being a Master Closer
What will you benefit?
Combining a customer's need. The customer's hot buttons and the customer's mindset to create a powerful closing strategy.
Create vacuum and sending closing signals to fill that space.
Create urgency and emotional connection to strengthen the buying desire to accelerate the making process of Customers / Top decision Makers.
Learn incredible technique and impactful words to be a master Closer.
Why you must learn these skills?
"Don't just give information. Don't just present. Don't just email your proposition. Help your customer to buy on the spot. Close, close, close. have the right mindset and skills to dare to close. That's your real job."
~ Dr Lawrence Walter Ng

Leading Change Effectively
How to lead, motivate and transform yourself and your people to do well in 2010
During the Economic Change period
What will you benefit?
Adopt a new mindsets of Leadership Excellence focusing on Team Transformation.
Learn thoroughly the Secret Art of Motivating others to change.
Truly understand the Emotions of Change and ne able to transcend to the Acceptance of Change Mode.
Apply the exciting Concept of Team Dynamics and create the One Spirit in your people.
Improve your Effectiveness to the Change Leader in your organization.
Why you must learn these skills?
"Economic Change where we must master the change or be cleansed away. I will share 6 amazing ideas that you can use immediately to lead change and see your people transform to a highly motivated team, more willingly to take challenges. At the end of this conference, you will also felt charged, inspired and be energized to be a great leader of change."
~ Dr Lawrence Walter Ng

18 Silver Bullets
Master of Overcoming Objections
What will you benefit?
Close sales on the spot by overcome client objections
Learn 6 ways to answer the objection "I think about it!"
Develop a higher confidence- Customers love confidence!
Be more professional in your selling
Turn every"NO" into a "YES"- and close, close, close more sales!
Why you must learn these skills?
"There are an abundance of customers out there – and all of them love to say "NO" and see what you do NEXT! Transform those "NO"s into "YES"s and see your sales skyrocket! Be a Master of Overcoming Objections…Sign up today!"
~ Dr Lawrence Walter Ng

Customer Champion
Be the Master in servicing Customers
What will you benefit?
Being able to read the mind of the customers and speak their language.
Understand the need of your customers by asking Three Powerful Questions.
Customers / centre of influence are ordinary people with stronger distinct characters and appeal to people who can create the alignment and thereby build trust. The Customer Champion Strategy is a quick profiling of these type of people to be focus on their buying patterns and service them effectively.
Handle even the most difficult customers.
How to Sell at Higher (fair) Price
The Ultimate Selling Skill & Secrets of Sales Champions
What will you benefit?
Discover where you make mistakes in allowing your customers to press your price down.
What are the reasons that the customer will pay a higher price or a fair price.
The special mindsets of Sales Champions who sell high price products or services.
How to build your sales presentation to avoid discounts and focus on value.
Get out of "Discount" or Cheap Salesmanship.
Why you must learn these skills?
"Can you only sell when there is a discount given by your boss? Do you use price as your first selling strategy? What do you do when customers push your price down? Come, learn and transform yourself to sell at a fair price."
~ Dr Lawrence Walter Ng

Are you ready to stand out and above your competitors in this rapidly evolving business realm? At LWS, our sales training is essential for your personal and business growth. LWS's sales training is specifically designed to help the sales personnel to improve sales performance as well as increase profitable revenues. Most importantly, our sales training showers participants with fundamental skills or techniques in negotiating, selling and persuasive speaking, that are particularly useful in businesses. At the completion of the sales training, participants are able to raise their sales performance to the next level and enjoy the positive impact on sales.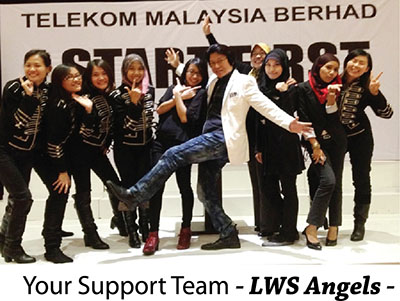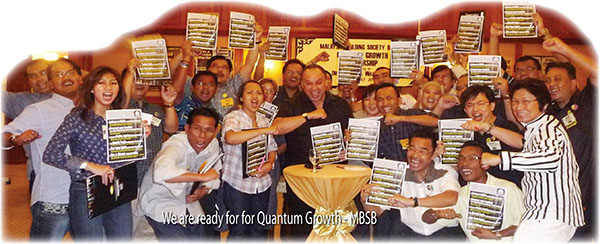 © 2019 Copyright Lawrence Walter Seminars. All Rights Reserved. |
Sitemap