Zander Iskander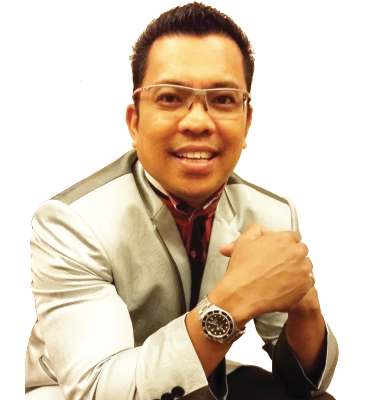 CMT,MBA, CA(M), CMIIA, BAcct (Hons)
Certified Master Trainer of LAWRENCE WALTER SEMINARS
Specialized in Transforming Sales Channel Management, Retail Sales and Dynamic Sales TEAM.
Highly competent in Leadership, Team Building & Customer Service
Zander is a Certified Master Trainer in Lawrence Walter Seminars. His solid experience in multiple MNCs have led him to be an effective and skillful trainer in the areas of Sales and Customer Experience Improvement, pursuing his Doctorate Study in Talent Management and holding a MBA and Bachelor of Accountancy, he is also a Chartered Accountant by Profession.
He specializes in Sales Channel Management, Retail Sales and Sales Teaming with an impressive track record of 15 years. His hands-on experience in Channel Management & Distribution, Retail Outlet Performance Management has helped transformed Sales Growth. He has personally manage and motivate Business Partners/ Dealers/ Agents nationwide to reach their objectives. He also strategically designed the sales training programme for many sales outlets focusing on Performance improvement. Zander is very good at leading, managing and motivating the sales and customer service department to achieve breakthrough results.
His exposure in multiple organizations accompanied by his strong technical and business qualifications to lead diverse teams of professionals to a new level of success in a variety of highly competitive industries, cutting-edge markets and fast-paced environment. Zander has lead and transformed the sales team of many organizations including Firefly, Sime Darby Property, AEON Fantasy, Desa Plus and many others. He is an avid sportsman with tremendous energy in training. His tremendous PASSION in fitness equates with his Extraordinary Passion to Train.
© 2020 Copyright Lawrence Walter Seminars. All Rights Reserved. |
Sitemap
Lawrence Walter Seminars (LWS) was founded by Dato' Dr Lawrence Walter Ng. For over 34 years, the LWS Unique Training Methodology and modules, including the training format has been trademarked and copyrighted. Any usage must first go through a written application for consent of the owner of the rights. Otherwise, the user and suspected company involved in the infringement of intellectual property will be subjected to legal and hefty financial penalty implications.