Team Building Programmes
Select Your Team Building Programs In Kuala Lumpur, Malaysia
We are famous for our Team Building Programs in Malaysia, Kuala Lumpur and we are professionals in Customising the Training Programs that blend with your organisation's needs and focus.
Stage 1 (2 - 3 days)
Stage 2 (2 - 3 days)
Stage 3 (2 - 3 days)
Stage 4 (3 - 4 days)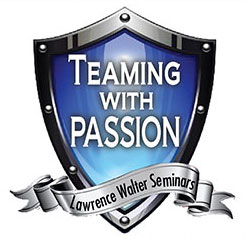 Teaming with Passion
One of the most popular corporate training programs that is used as a company wide project to quickly align every member to the organisation, urgent mission or roadmap.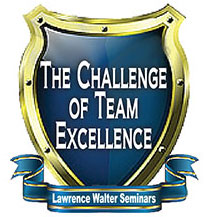 The Challenge of Team Excellence
This powerful team building program including those fun activities focuses on overcoming challenges and yet still remain as an incredible strong team. Many inspiring team activities and connecting team knowledge will boost their performance to the level of excellence.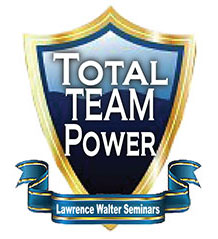 Total Team Power
The synergetic combination of Team Work, Team Spirit, Team Think, Team Building and Team Support. Every aspect of Teaming is studied and then experienced in an innovative manner to ensure total understanding the way you work in an organisation.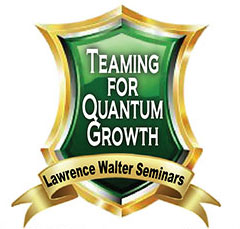 Teaming For Quantum Growth
Designed for High Performing teams to exceed all expectations and KPIs. The emphasis is on doing the impossible by demanding the co-operation & collaboration of everyone. An incredible team experience that turns people into champions and superstars.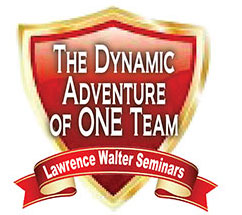 The Dynamic Adventure of One Team
The team is vigorously tested with many dynamic learning games that will invigorate people to think and behave as ONE TEAM. Nothing matters but the spirit of ONEness. The knowledge gained and memories will forever be embedded and act as powerful triggers to be as ONE.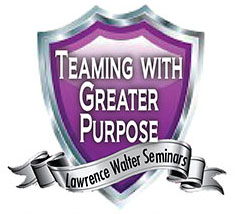 Teaming With Greater Purpose
An advanced, master class team building program for teams who have done everything basic. new teaming inspiring messages that with transcend from the ordinary to an amazing level of team greatness and balance. Guaranteed to shift the individual mindset from team working to the team greater purpose to serve and leave behind legacies of historical achievements.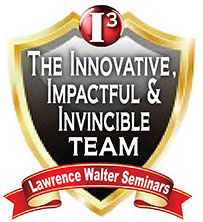 The Innovative, Impactful & Invincible Team
The team objective is to think creatively together to solve things and plan for future. It is not about now. It is also about dreaming & creating the Future for the organisation to remain competitive. Using the innovation of the team to re-invent the organisation and go beyond budgeting, boundaries and KPIs. Definitely an advanced senior management team building experience.

Awards we achieve
© 2020 Copyright Lawrence Walter Seminars. All Rights Reserved. |
Sitemap
Lawrence Walter Seminars (LWS) was founded by Dato' Dr Lawrence Walter Ng. For over 34 years, the LWS Unique Training Methodology and modules, including the training format has been trademarked and copyrighted. Any usage must first go through a written application for consent of the owner of the rights. Otherwise, the user and suspected company involved in the infringement of intellectual property will be subjected to legal and hefty financial penalty implications.