Sales Conqueror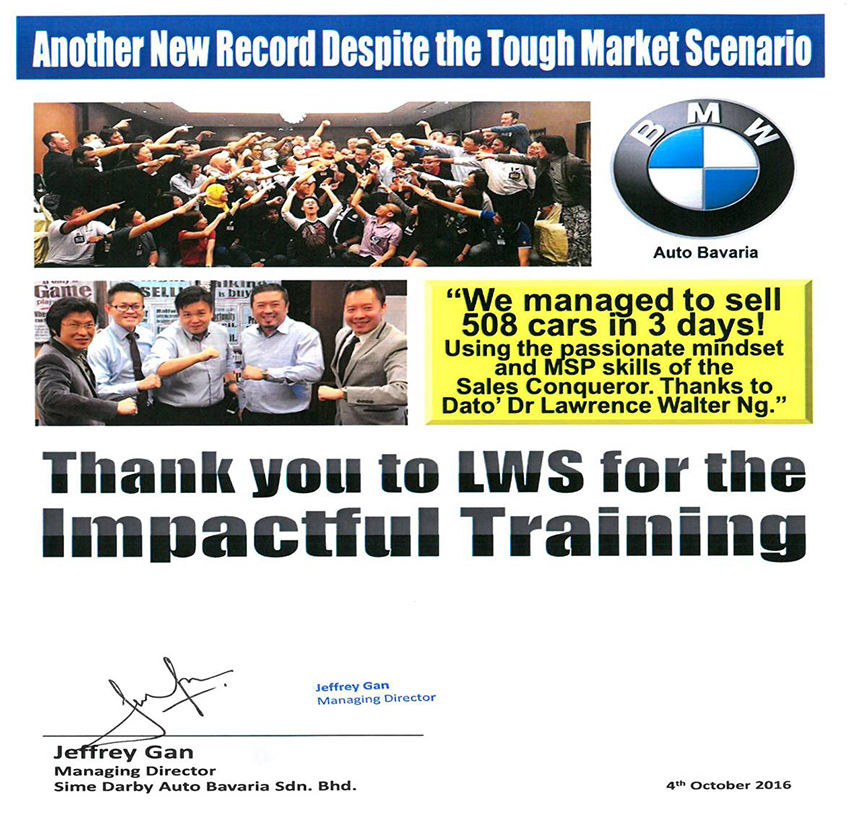 What will you benefit from this programs?
Be mentally tough and able to understand the Sales Conqueror deeply despite competition
Master Effective Selling Skills, Master Closer and Negotiation Skills
Overcome sales objections professionally and conquer sales
Build instant rapport with customers

The Sales Conqueror
An incredible interactive training that focuses on overcoming fears and adopting the aggressive attitude and action of a Conqueror. Selling is about conquering the market place with the goal of being the leader. Therefore, everyone needs to conquer their sales target to be the Sales Conqueror.
Drive commitment from the team to overcome sales objections, master speed selling and negotiation skills. Be a Master Closer to Overachieve Sales Target and Conquer Sales.
© 2020 Copyright Lawrence Walter Seminars. All Rights Reserved. |
Sitemap
Lawrence Walter Seminars (LWS) was founded by Dato' Dr Lawrence Walter Ng. For over 34 years, the LWS Unique Training Methodology and modules, including the training format has been trademarked and copyrighted. Any usage must first go through a written application for consent of the owner of the rights. Otherwise, the user and suspected company involved in the infringement of intellectual property will be subjected to legal and hefty financial penalty implications.